Emotional Support Greenhouse
Apr 22, 2023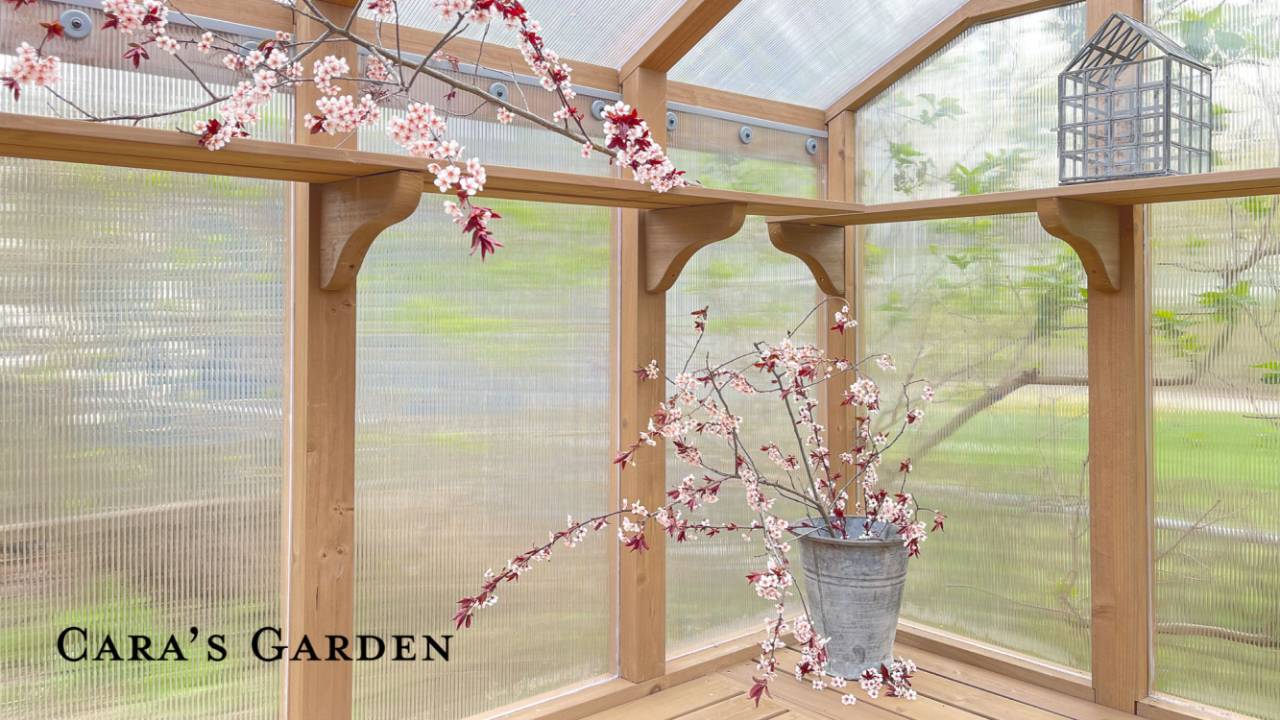 For years I have wanted a greenhouse. I think I probably wanted one when I lived in California – mostly because they are beautiful, and I just love how it feels to be in a space that feels both indoor and outdoor at the same time. But when I moved to a climate where it is cold for six months out of the year, and also dove deep into gardening, and my botanical art business, it became more than something that would be just for fun. The shoulder seasons, in particular, are hard for me (spring anxiety – when will the last frost finally come, fall anxiety, when will the first frost unfortunately come…).
So after a decade of talking about it, we finally did it! A sweet little greenhouse now sits in the garden at the entrance to the raised beds. We decided to start with a small kit, something we could put together ourselves in a few days.
I will use the space for my seedlings – they will move from the basement to the greenhouse, and then be planted outside after that frost date passes in May. But I will also use it as a creative work space (I am writing this post from the workbench on a chilly, rainy, April day). And in the summer I will grow some of my tomatoes, peppers, and other heat loving plants here to see how they do compared to the outdoor plants.
John and I did it ourselves, including the base and paver floor. Here are the photos that make it look easy!